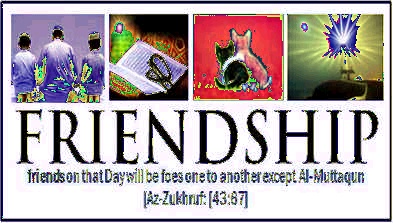 Did you know that your friend can be your way to Paradise? So how do we choose our Good Friends ?
3 Criteria for Choosing a Good Muslim Friend
If you see them; they will remind you of Allah (swt)
Their way of life will guide you to the path of Allah (swt)
Their speech will increase your Imaan
Muhammad (peace and blessings be upon him) said, "A person is likely to follow the faith of his friend, so look whom you befriend" (Abu Dawud and At-Tirmidhi).